The stately client wanted something modern
The Chamber Choir of the University of Tartu is a choir with a history spanning back almost half a century. They are a dignified university choir, an active speaker in the Estonian choral community and a leader of the choir culture in Estonia.
In cooperation with Antenn, the choir's web image was renewed. For starters, in September 2014 we created a modern campaign site for gathering donations for their competition trip to Ireland. The main website followed in April 2015. Taking in this project, we didn't have a clue about what should a singing group's website look like, but during the project it came to us. This cristallisation can be seen strongly in the final product. Which came out darn good if you ask us.
Koduleht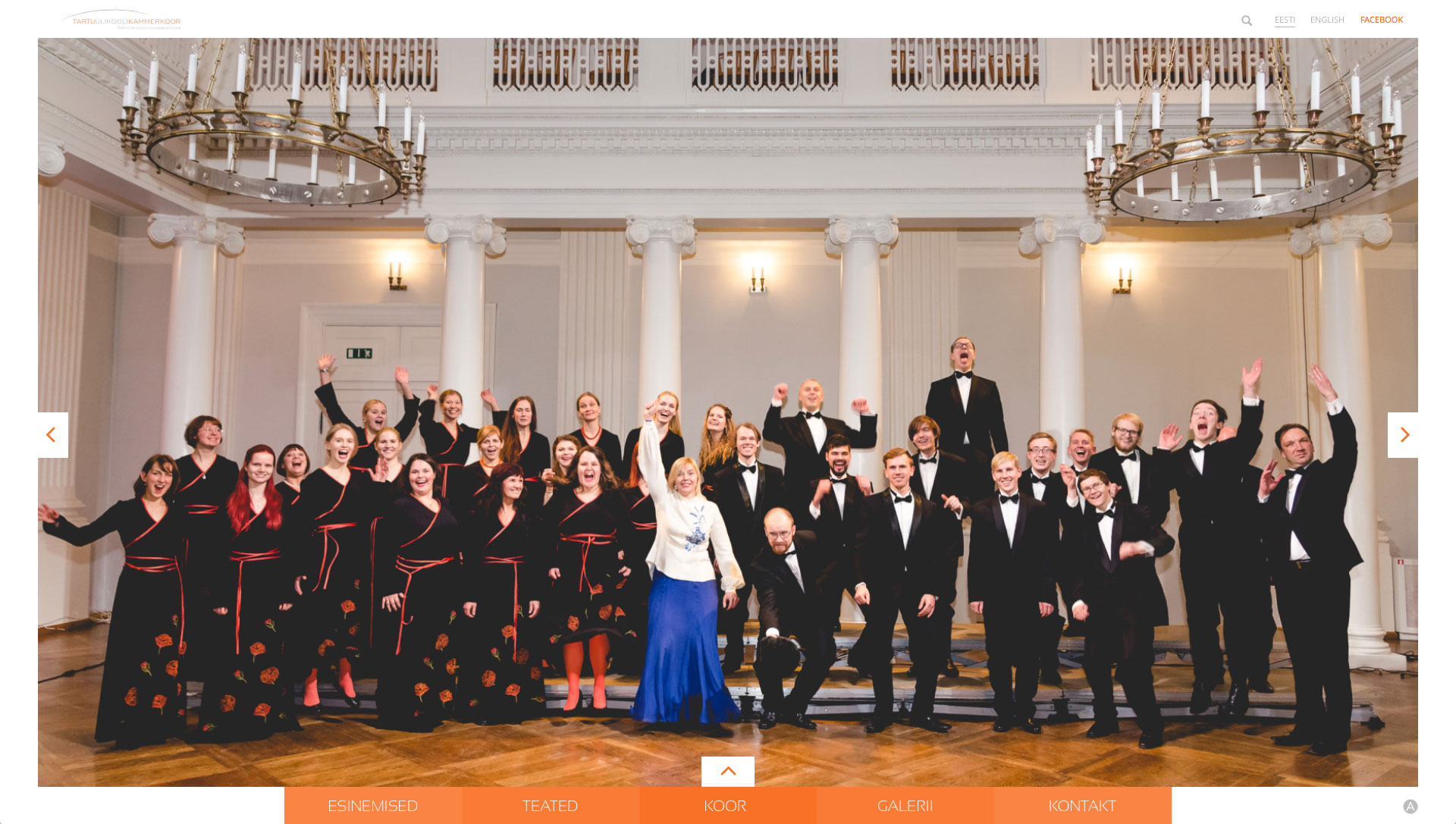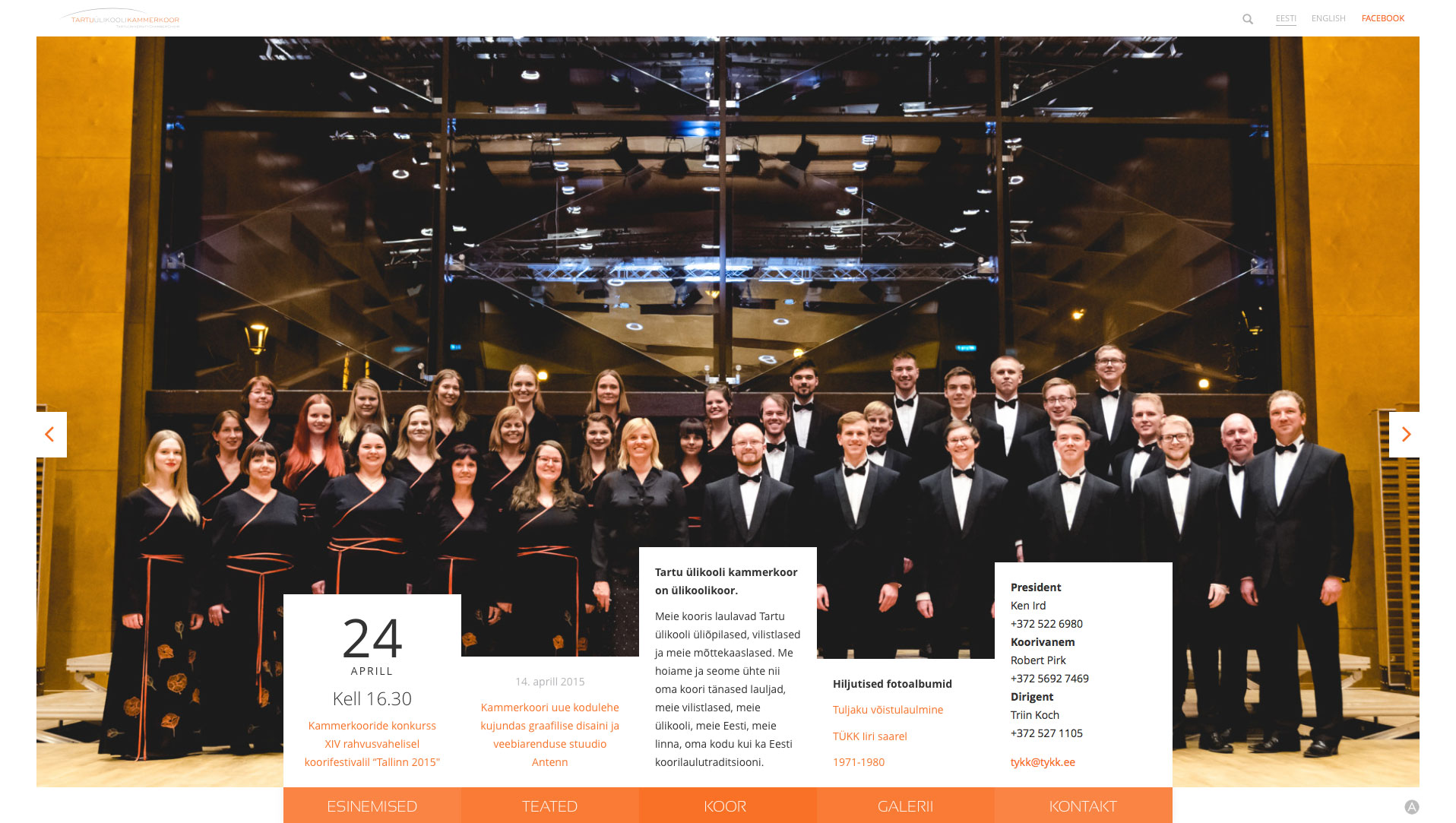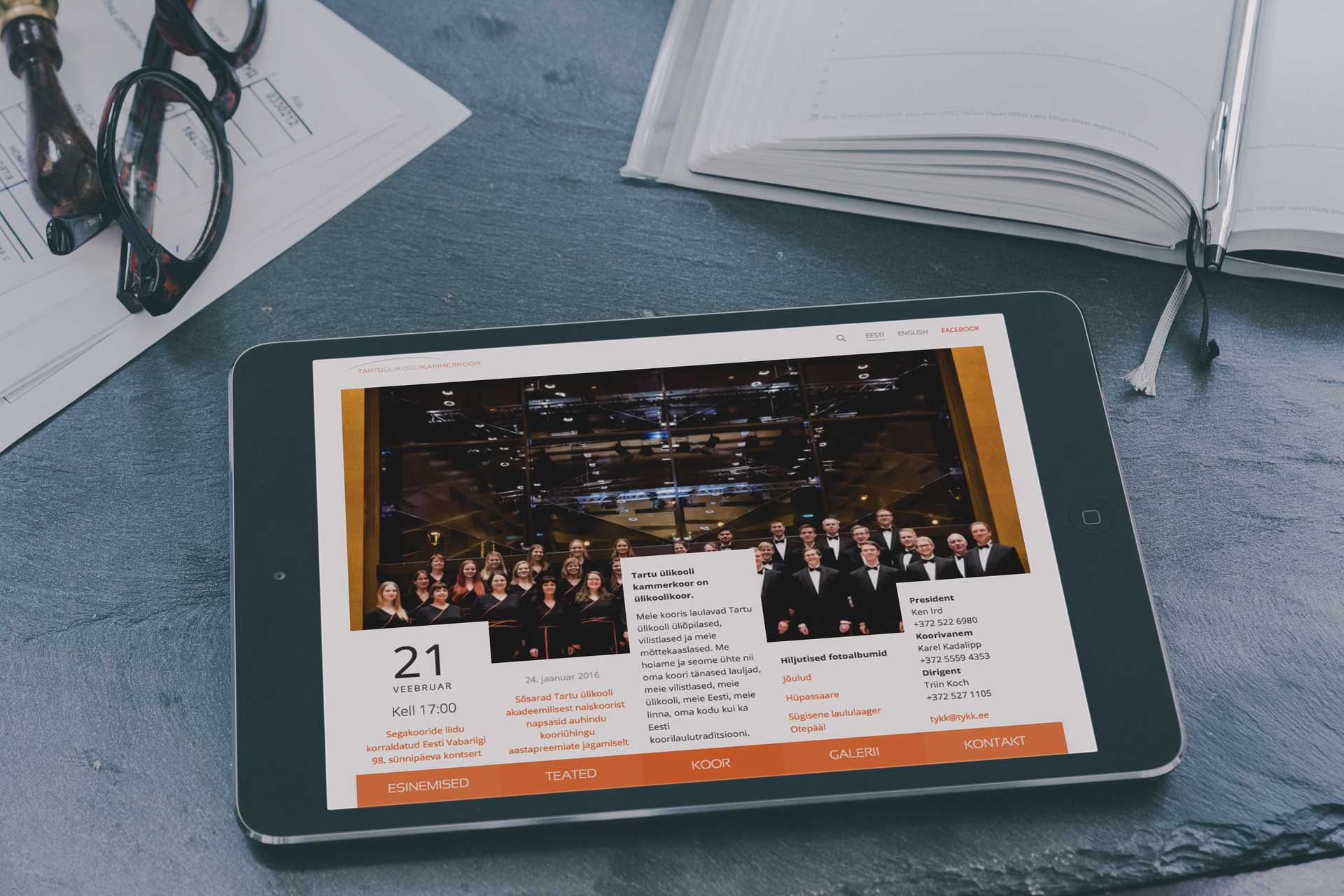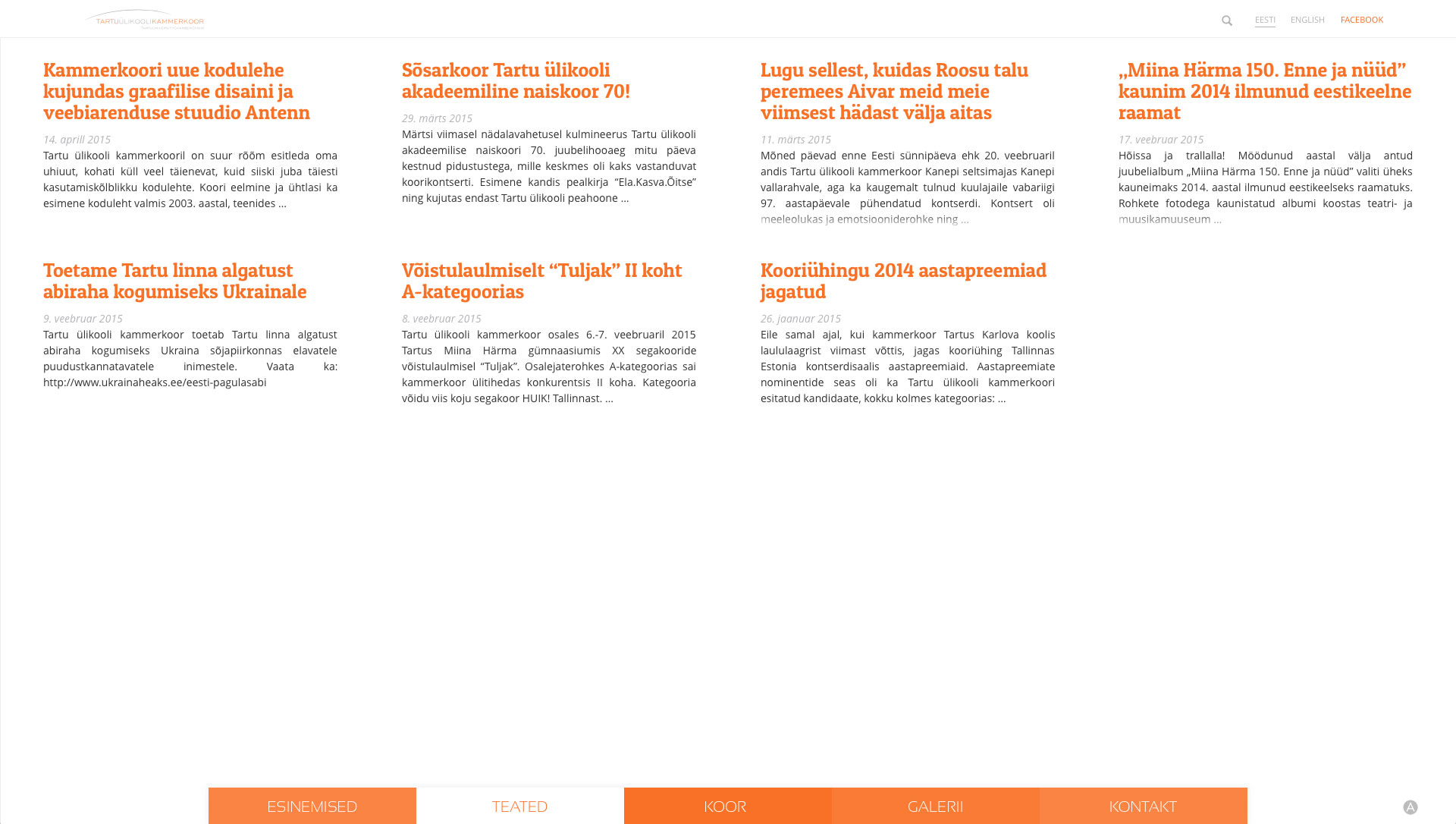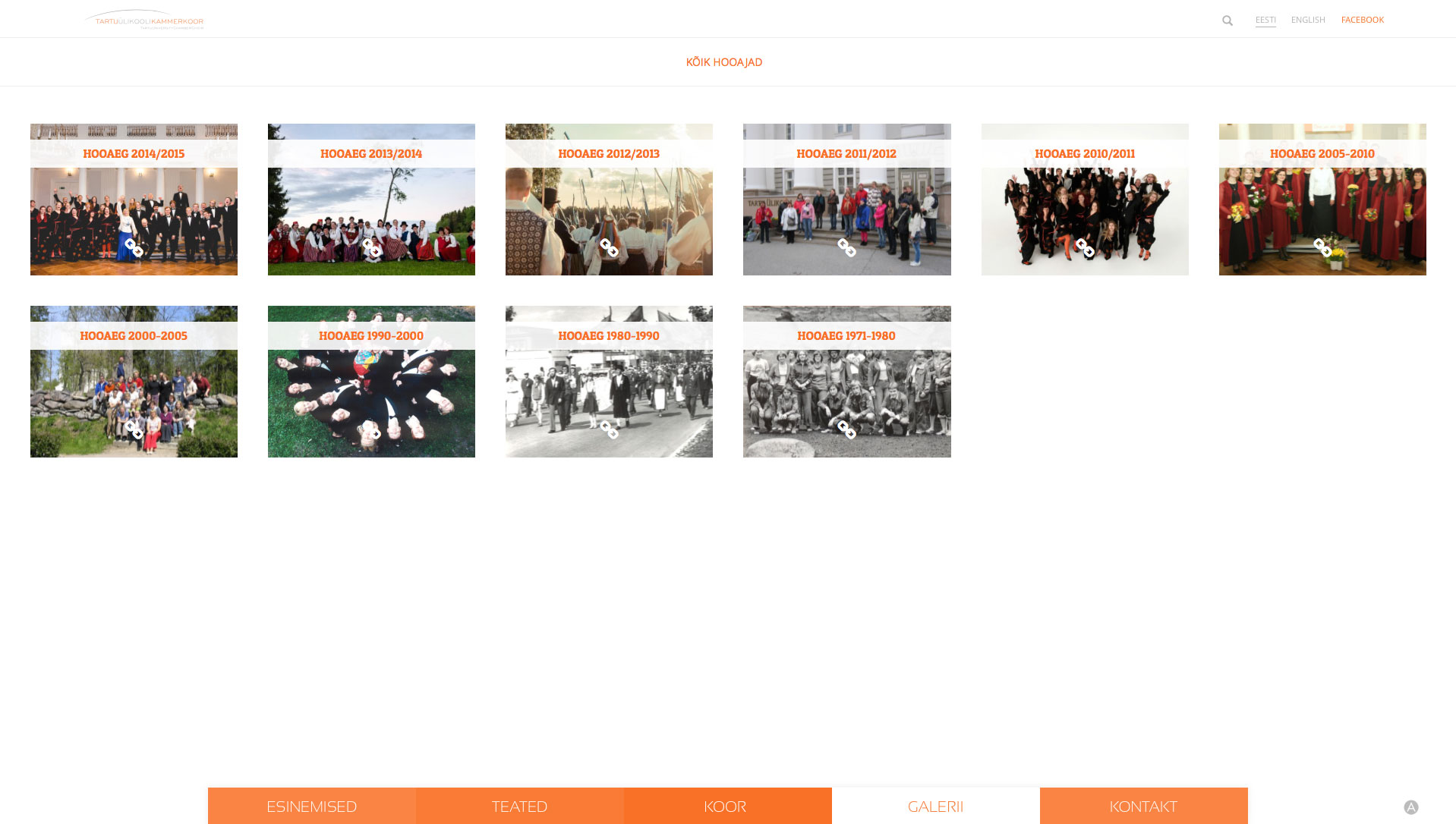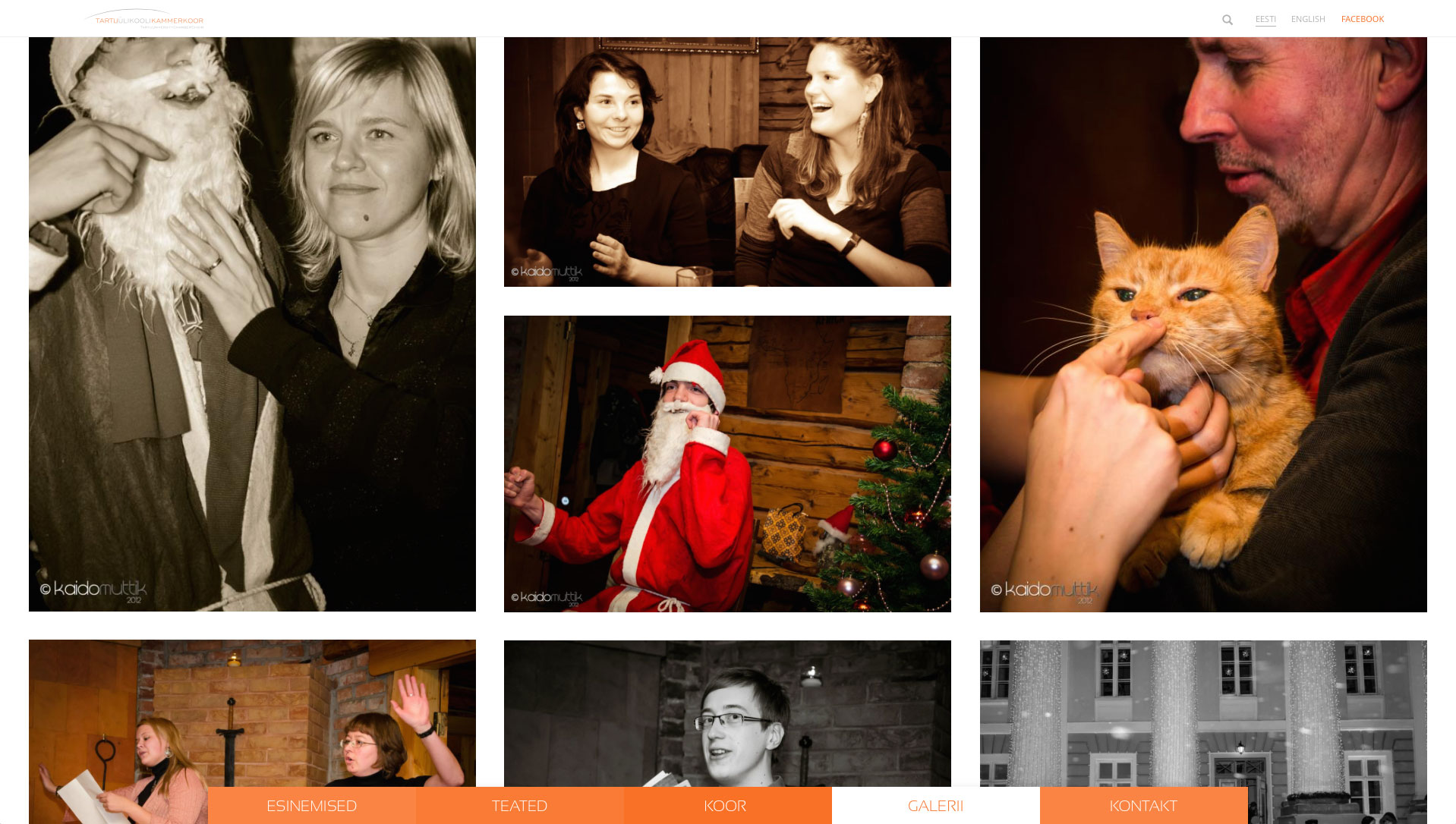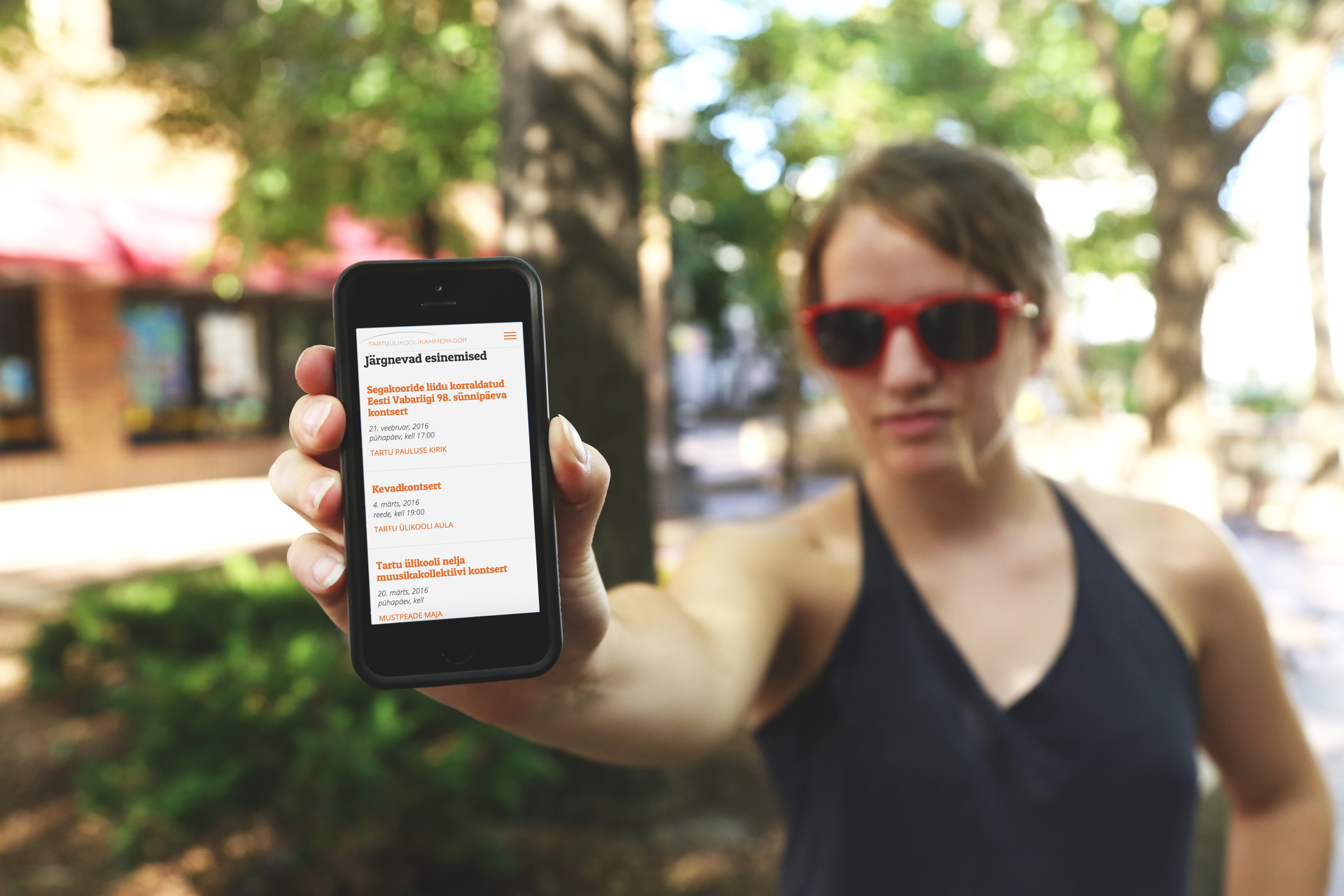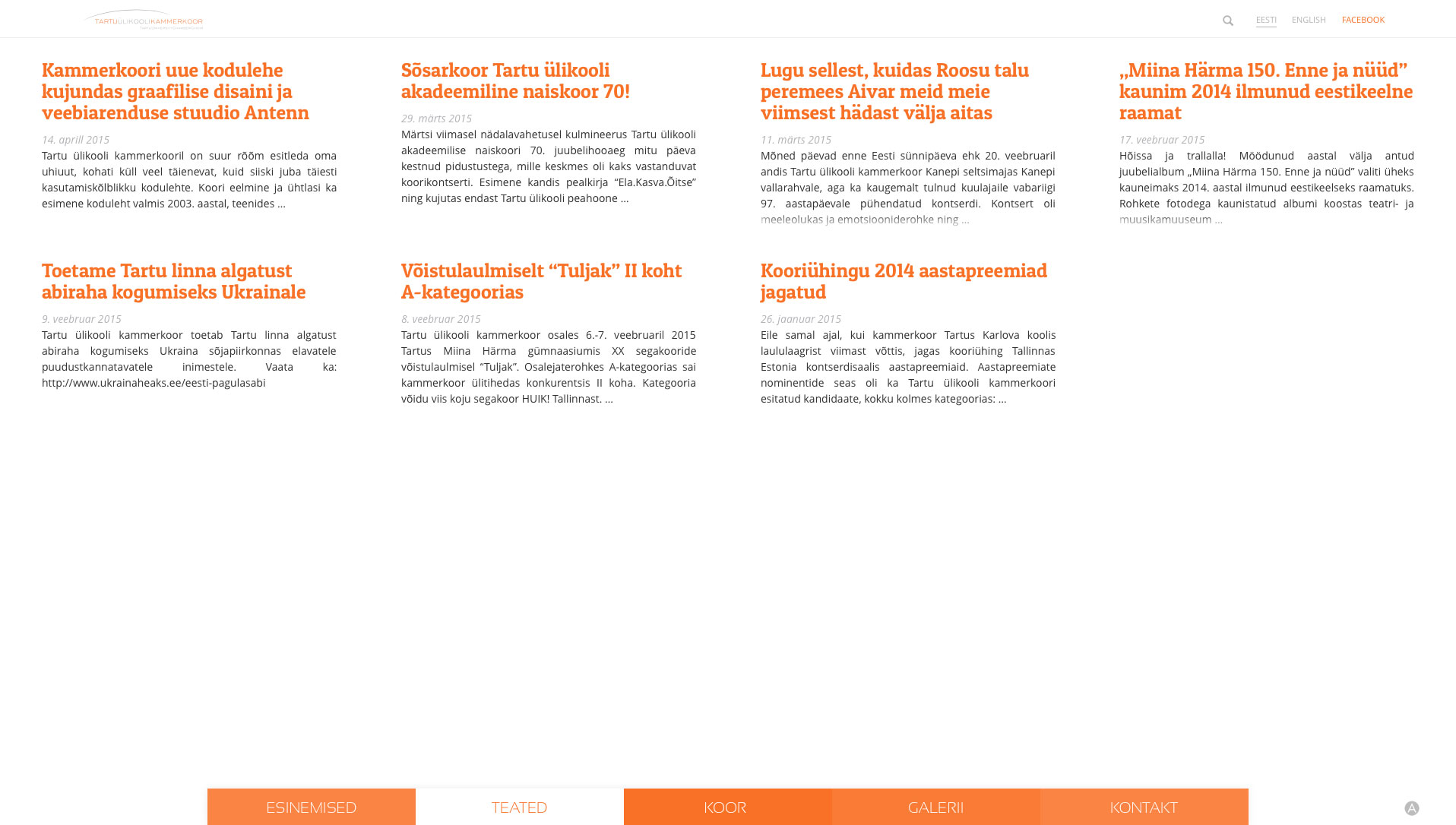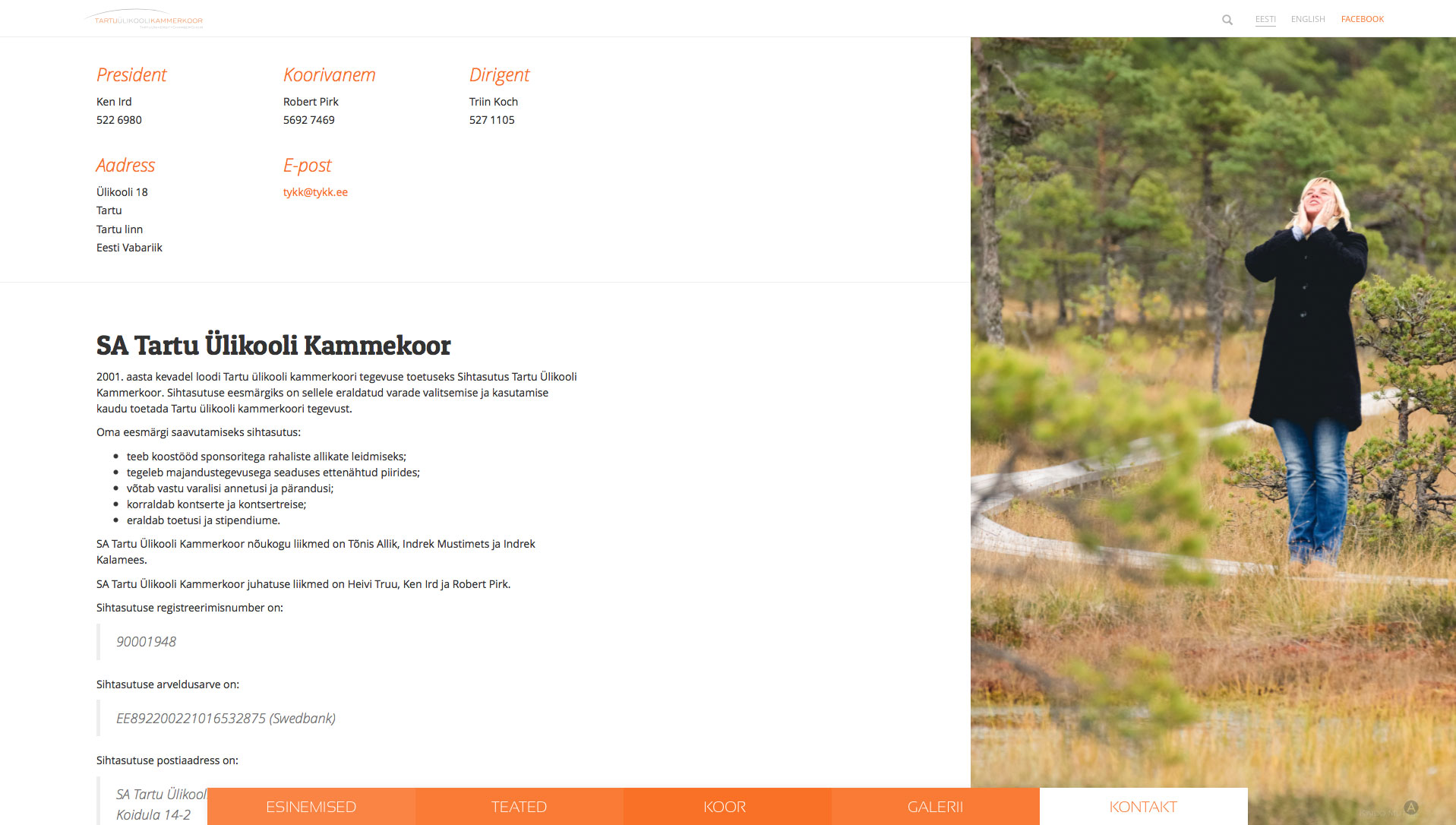 Kampaanialeht
Tartu ülikooli kammerkoor soovis konkurssreisiks Iirimaale oma sõprade abi ning lõime selle jaoks platvormi.
Kampaania oli edukas ning järgnenud reis seiklusterohke.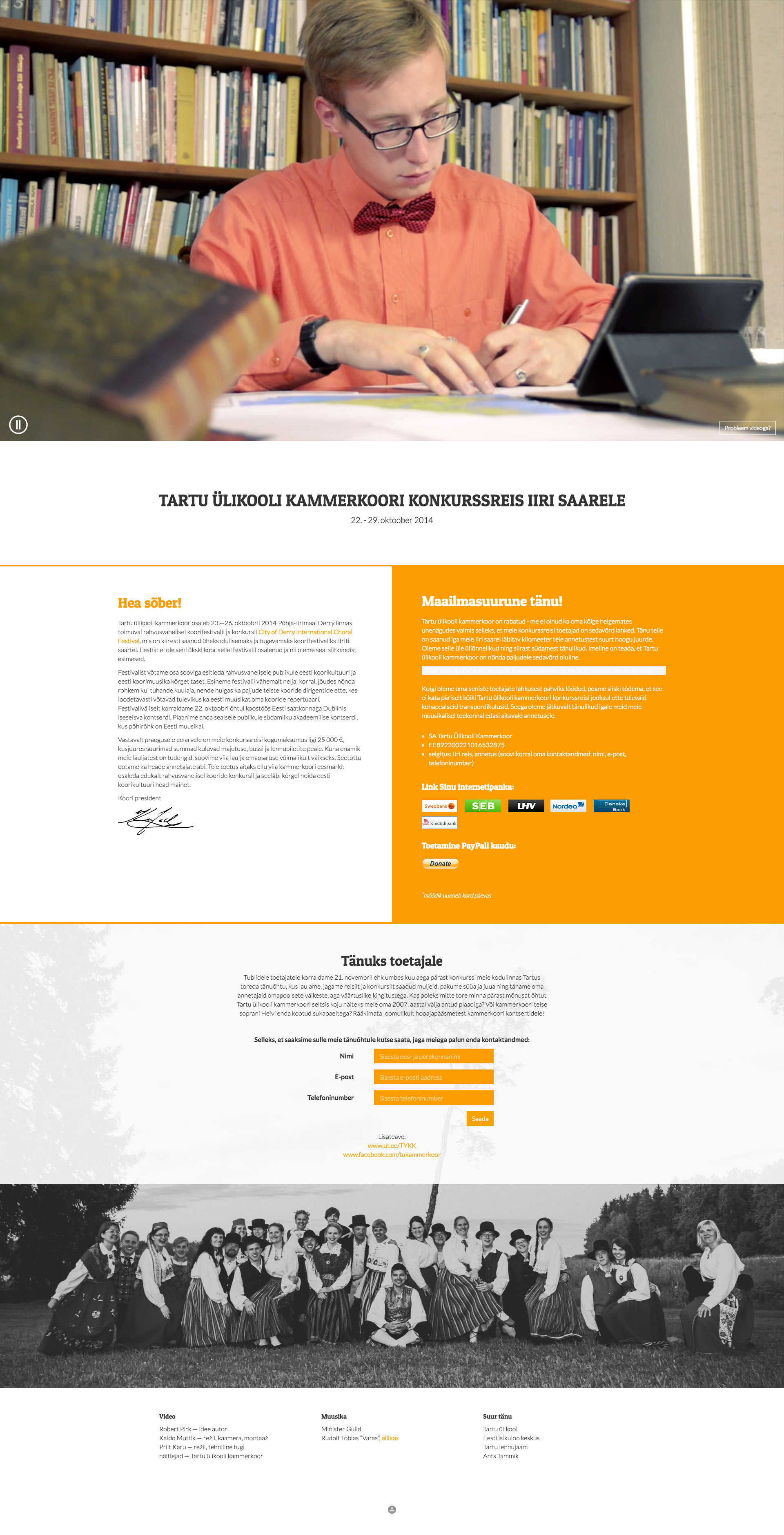 Kampaaniavideo