Great
design
user experience
website
performance
brand
visual identity
is good for business
Antenn is a design and digital studio. We believe in clear messages, smooth user experiences and solid technical solutions.
Scroll to next section
We're developing fresh news portals for Genius Media, including the best technology news site in Estonia, geenius.ee.

Look@World Foundation is an active player in Estonia for ICT-related public knowledge and training. We are one of their design and development partners, an example being the Smart Device Security 2017 project website.
We have a long term client relationship with an extremely nice car dealership. Made them a website and are continuously still improving on it on a monthly basis.
We are a partner for new business areas of an innovative industrial company Favor AS. We designed and developed the website for Leden Lights.
Client Speaks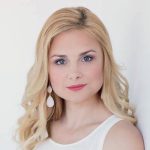 Antenn is a pleasure to work with. They have been a tremendous help with two of our biggest projects in the last couple of years. They also know and are ready to suggest all the right people / connections in areas out of their expertise if needed. I would recommend them without hesitation.
Jane Karpin, Assistant to the Chairman of the Council, Favor Ltd