"Please merge our 7 websites into one"
Estonian Human Rights Centre is an independent non-governmental human rights organisation.
Estonian Human Rights Centre has conducted many successful projects over the course of their existence and by 2016 they had reached to a point where they had a large number of different websites plus their own website which was long past it's best. The initial assignment for us was to make a plan on how to reduce sparseness and get all visitors to just one page instead of all the separate ones.
We redesigned and coded their main site from scratch, creating a simple navigation navigation and topic area template where each area of their operations could shine, showing related news articles, projects, people and materials.
In the 7 years since our first project together, we've continuously kept the website fresh, iterating on the visual look, adding and improving templates and functionality, all in the name of better user experience.
Home page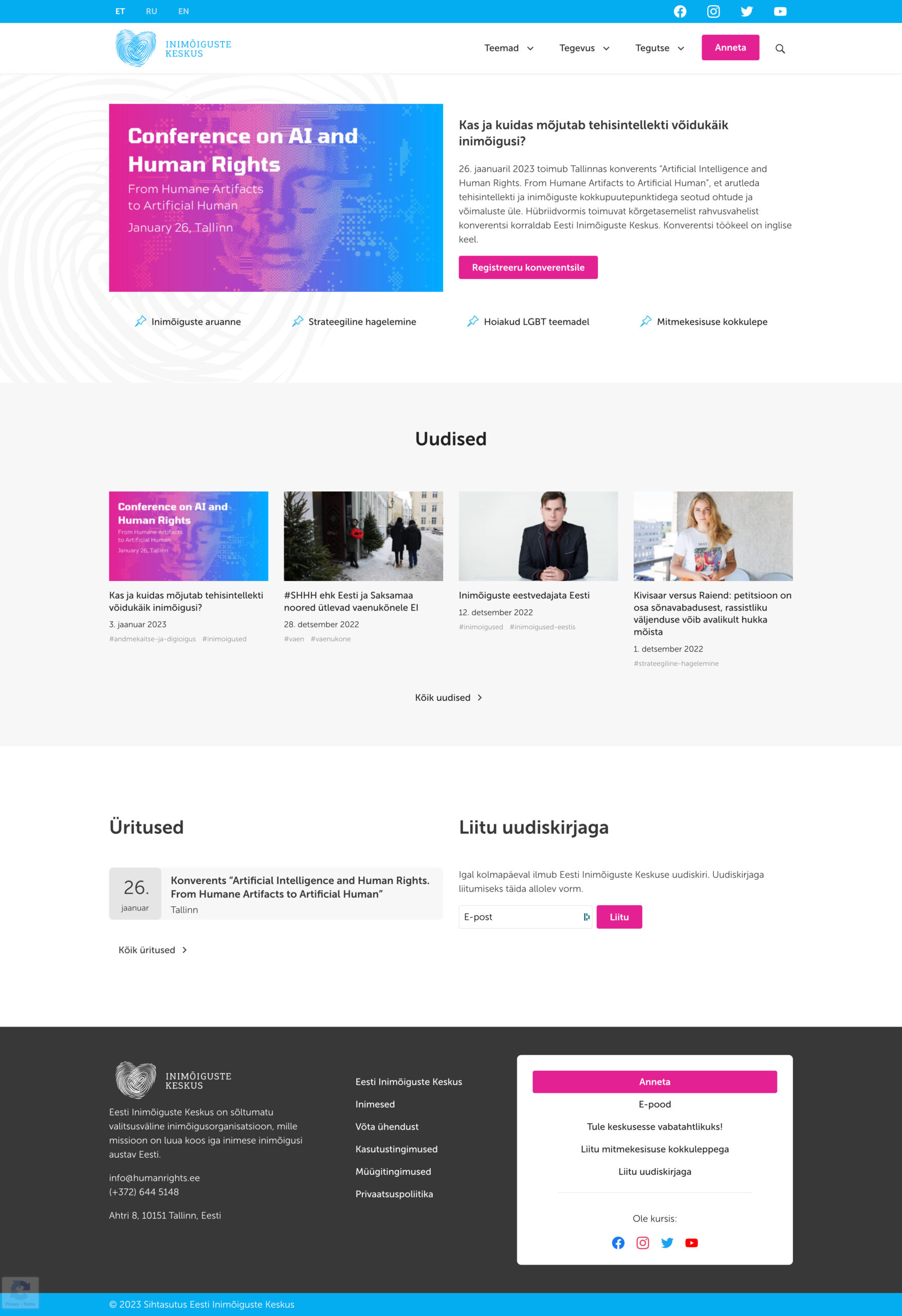 Topic template

Donation page

Donation page evolution 2016–2023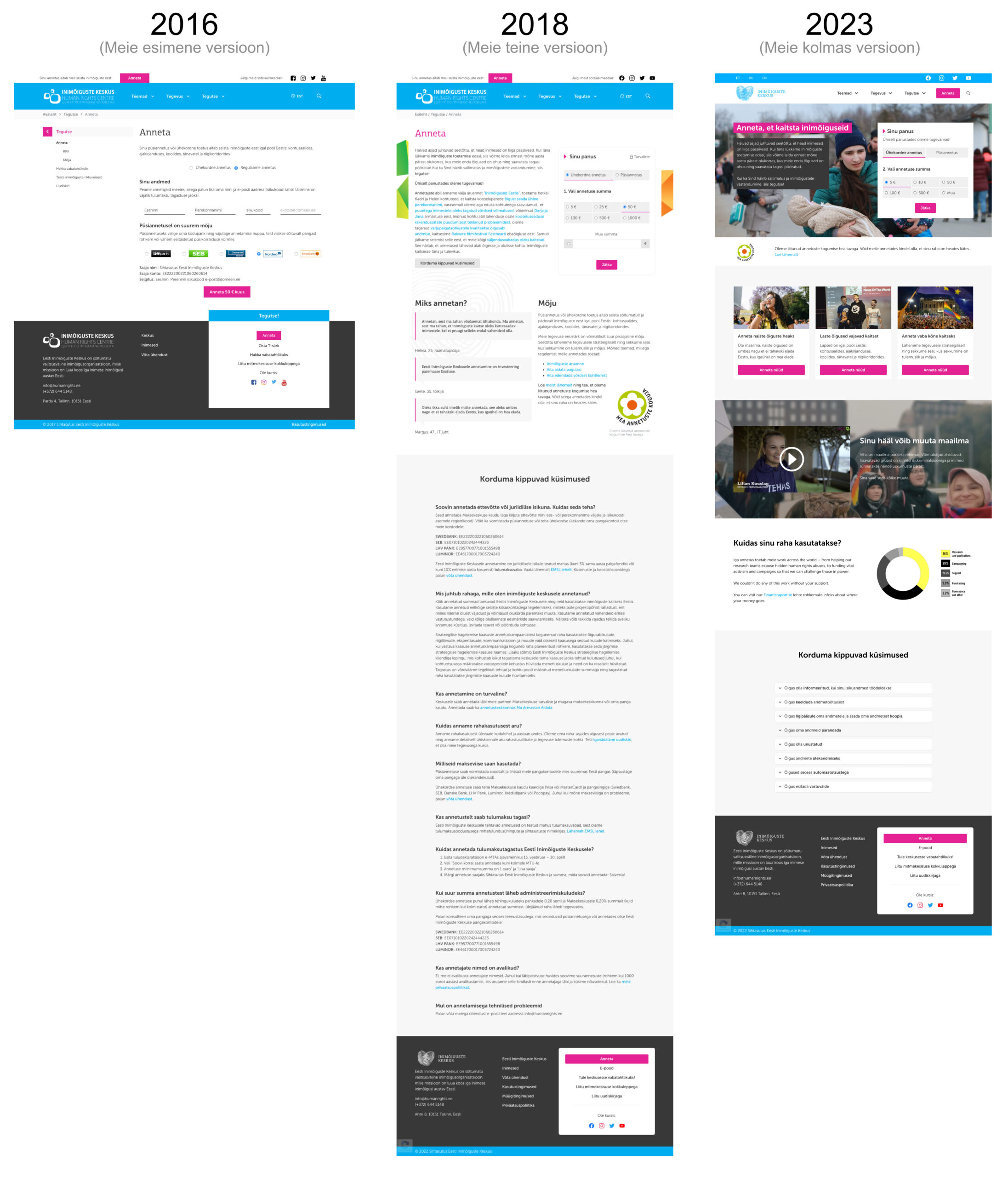 Human Rights Report